SPAM Musubi Eating Competition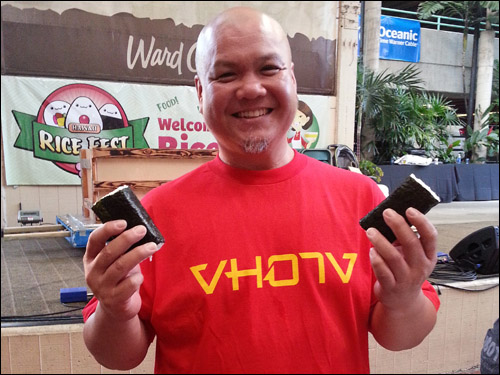 The SPAM® Musubi Eating Competition has been a hit year after year. The rules are simple: Be the first competitor to eat all (8-10) SPAM musubis or the person who eats the most in 3 minutes.
Our 2015 defending champ Randy Javelosa is in basic training this year, but four time champ "Uncle Rodney" will be back…
Are you up for the challenge? Registration will be on a first come, first serve basis at the event on Saturday, September 5th from 10am-5pm at Ward Village (340 Kamakee/Office Depot Lot). Sign up early before the slots fill up!
Here's a look at the last five years…
5th Annual SPAM® Musubi Eating Contest
4th Annual SPAM® Musubi Eating Contest
3rd Annual SPAM® Musubi Eating Contest
2nd Annual SPAM® Musubi Eating Contest
1st Annual SPAM® Musubi Eating Contest
Past Champions:
2014 – Randy Javelosa
2013 – "Uncle" Rodney Lee
2012 – "Uncle" Rodney Lee
2011 – "Uncle" Rodney Lee
2010 – "Uncle" Rodney Lee