Ryukyukoku Matsuri Daiko Hawaii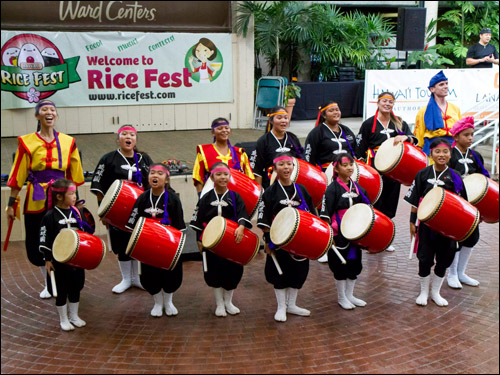 Ryukyukoku Matsuri Daiko Hawaii originated in Okinawa in 1982, combining traditional Eisa and Karate forms with contemporary influences and music to create a new and unique taiko style. The club has grown tremendously and now includes chapters all around the world. Our own Hawaii chapter now includes branches Oahu, Kauai, Maui and the Big Island. Ryukyukoku Matsuri Daiko's members are committed to working together to build and maintain cross-cultural friendships. They invite people of all backgrounds to join them in exploring and perpetuating Okinawan culture through the art and spirit of taiko.
Ryukyukoku Matsuri Daiko Hawaii will perform on the main stage at 3:15pm. Click here for a complete schedule.